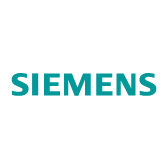 Siemens
Avoid critical and expensive production downtime through early and reliable detection of abnormal changes in the system. This module provides you with continuous monitoring of power condition analysis and power quality.
The functions include:
Identification and evaluation of failures
Root cause analysis after a failure
Identification of suitable optimisation measures and advice on all aspects of power quality
Particularly suitable for industry (critical production processes) and critical infrastructures (data centres, hospitals, airports).
Easy to use via app
Direct contact to power quality experts for technical advice and short-term analyses
Concentration on core business possible, safeguarding operations
Expert advice in three stages:

Basic PQA module
Add-On #1: PQA, early warning function, detailed monthly standard report
Add-On #2: Add-On #1 + standard report with individual assessment of power quality and commenting on events
Industry
Hospitals
Airports
Charging networks
Power grids